Unluckily, I haven't got my notebook, not for another week. Oh well, at least I got a chance to try it out for a bit(around 10 minutes). The good news about it is that the boot up process is not as long as I thought it would be. It was fast at a total estimated time of 3-5 minutes(not really). The only negative part was when the OS has finally loaded to the desktop, I was prompted with many stuff to let Vista run or not. Never, that I can remember, XP doing that. =P I won't bore you with the already known details. I'd give pics(the not already on most websites ones), if only I HAVE it with me right now... lol.

Other good news is that I finally got my brand new black BenQ 7.0 megapixel digital camera and... Kingdom Hearts 2 Final Mix+! Yay! The drawback of not getting the notebook was nullified by this two nice items. Here are a few SMALL pics of these items.=)


The front of the camera.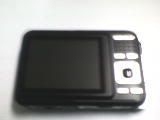 The back of the camera.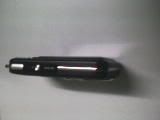 Look how thin it is!



The front of KH2FM+... sorry for the shiny-ness.



The back of KH2FM+... still shiny.


Right after this blog post, I'm gonna have some fun with KH2FM+! Though, it is in Japanese, but who cares? It has English voice overs. Roxas's voice is so sexy. =P

Still, watch out for

"My First Experience with Vista

" next weekend.